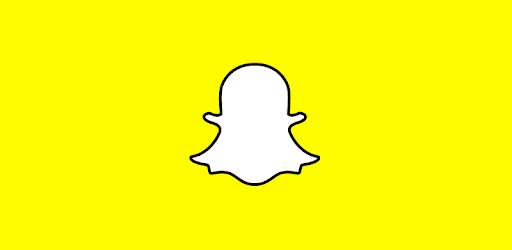 How To Hack Someones Account 2018 Download | No Survey
You are worried about what your child does on that Snapchat app all day? How To Hack Someones Snapchat 2018 !
It is indeed a moment of fear for any parent when your teenage child is growing up steadily and opening his arms to the entire social media façade. On one hand, you are spellbound with the way the technology has progressed over the years and given avenues and exposure to the various Facebooks and the Instagrams of the world. And, on the other hand, you want to be extra cautious that your child doesn't get exposed to wrong ideas and wrong people who could be misusing their innocence for some unfavorable fun.
Before actually getting into the details of how to hack someone's Snapchat, let us understand what is this app all about and why is it important to keep monitoring their activities on it. Snapchat is a pictorial application, which is used for multiple purposes mainly to do with photos and videos; you can click pictures, change the look of the entire picture with the help of its design tool and send it to your friends and followers like a social media page. It is a growing craze amongst youngsters and they use it for some element while communicating with their friends. If you've ever seen your daughter or son's photo with those ugly gigantic moustaches or a dragon theme in the background, that is the Snapchat tool which enables these permutations.
Because it is mainly about pictures and videos, we need to be very careful that it is not misused by anyone; hence is you need to know How To Hack  Snapchat Account so that you could monitor their activities closely to keep them safe online.
How to hack a snapchat account 2018 the easiest way:
Your teenager will never share his or her password with you; then how do you plan to hack into their Snapchat? Well, the good news is, its not all that difficult these days with various Hacking apps coming up that making hacking so easy and reliable. There are various websites that provide you with various hacking apps – MSpy and TruthSpy are some of the reliable ones. These apps can be easily downloaded on your mobile and can hack all activities from social media shares, to messages and chats from various apps. One single spy program can hack from multiple apps like WhatsApp hack , Instagram, Viber and Snapchat – all at one go.
In a nutshell, these hacking apps provide full control to the target person's account from hacking his password to viewing all the personal data available there. However, you need to be careful before choosing the reliable hacking app as well. There are many hacking apps who claim to offers spying services free of charge and at a fast pace; however when you enter their website and try to register, there will be multiple procedures they would ask you to follow. First they would ask you to take a random survey, then they would ask you for your child's user name and password and other related details. Now, the point in question is, if the mother knew the child's username and password, why would she turn to spyware software apps for her rescue.
Hence it is advisable to go for a reliable Spy software for hacking your child's Snapchat or other social media applications, as you wouldn't want to unknowingly, yourself give away information to the world which was not intended. Ultimately, this activity is being carried out for their safety and to protect them from other people's malign intentions. So do your research about the best hacking apps and choose the best one, even if you have to pay some amount for that.
Use a full fledged spy program that offers the best way to spy on their account and keep monitoring on realtime basis what they are up to. Some of the spyware applications offer the below mentioned options:
Viewing photos, videos and messages that are sent and received on that account
Checking logs of time and places and friends
Hacking their snapchat password
Hacking all realtime messages
Tracking phone and location on a realtime
Downloading expired snaps, chats and memories
Instructions How To Use Snapchat Hack Tool:
1. First of all Download our hack tool then simply start it
2.Extract it and forced to run ( using WinRAR or WinZip.)
3.Click on Install hack setup
4.After installation
5.Enter the user ID
6.Turn on the options you need
7.Enjoy